1 tag
7 tags
The VA Backlog
I went to a town hall regarding the disability claim backlog yesterday. Representatives Jackie Speier and Barbara Lee held this event to discuss the nearly one million claim backlog that has been a dark spot on the VA. Many veterans of all generations were there telling how they've waited for decisions with very little (if any) action from the Veterans Benefits Administration (VBA). Tales...
1 tag
4 tags
4 tags
Today I was thinking about media coverage and how unfair it is to women Veterans. When the bin Laden shooter shared his story of how after 16 years of service and misrepresenting the services available to him, he is granted the audience of our elected officials and getting job offers from all over. After I told a part of my story of how I was in a combat zone without proper protection, I was...
1 tag
Last Sunday, I was drinking whiskey, spraying champagne, celebrating with my friends. I even got my ass smacked so hard that my iPhone fell out of my hand and the back shattered. Today? I'm at a Veterans Day parade with prayer and republicans. There were shirts that said "Vote Bible". It's like I'm in the '50's. I love my job, but holy hell. At...
1 tag
1 tag
"Look, guys. No matter what a girl does, no matter how she's dressed, no matter..."
– Vice President Joe "the BAMF" Biden, in a speech launching the federal government's campaign to fight sexual violence on college campuses (via girl-non-grata) Worked on his campaign in 2002 when I worked at the big national ad firm. Still have the mailers. (via njudah)
3 tags
NYC? Are you there?
teresasaurusrex: In somewhat of a dire sitch and am in need of a couch or it's equivalent to crash on for the next couple of weeks (two maximum). Willing to pay some rent. Holler at me pls thx. I can vouch for her. Help a sister out.
1 tag
Watch
tbridge: This is hysterical. So, Michael Morse hits a bomb off the far wall at Busch Stadium. The umpires call it in play. He gets tagged out on the throw back in. Umpires go to review the call, and find out it's a home run. Because of the basepath confusion, they send the runners back to the bags, and Morse goes home, fakes a swing, and then takes the grand-slam trot. Yeah. That'll do. This?...
Watch
bobbyfinger: I made Mitt Romney and Paul Ryan as Sims and then I made them boyfriends and then I made them kiss you're welcome!
4 tags
"Imperfection is beauty, madness is genius and it's better to be absolutely..."
– Marilyn Monroe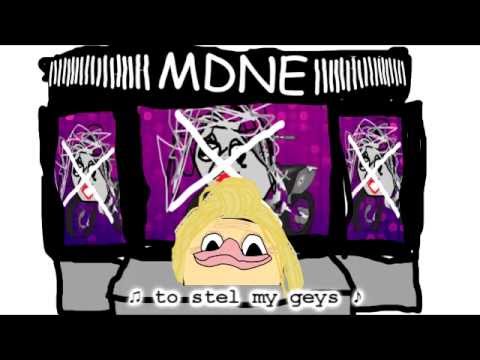 Adulting: Step 232: Be thoughtful and polite to... →
adulting: And now, a wonderful (and useful) entry, courtesy of Sovin, on etiquette for interacting with people with disabilities. Sovin? 1. If you see someone with a visible disability (or someone tells you about an invisible one!), it's pretty natural to do a double take, especially if that person…
1 tag
1 tag
2 tags
sweetmu: thegymnopedies: moveslikemercury: peniswentzfanblog: america has way too much pride for a country that everyone hates  Can't hear you over our freedom. LOL.